Originally, we ate this meal at a friends house. I couldn't believe the tastiness! It was so filling and full of creamy flavor. After we left, I just couldn't stop thinking about how good it was.
About 3 months later I got this cookbook.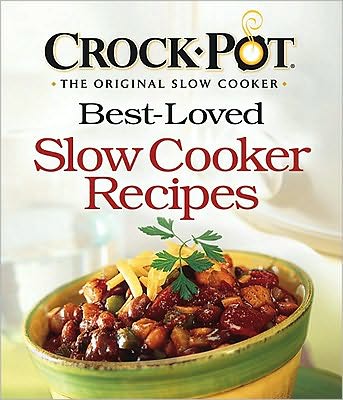 Guess what I found inside? Not only the same meal I had eaten at my friend's house, but lots of dog-ear-the-page worthy recipes!
But out of them all, this is the one I go back to the most often. Such a good meal.
I did make one adjustment, though. It calls for russet potatoes, but I prefer red potatoes.
8-10 red potatoes, sliced into 1/4 inch rounds
1 ham steak (about 1 1/2 pounds), cut into cubes
1 can (10 3/4 oz) condensed cream of mushroom soup
1 cup shredded cheddar cheese
Grill seasoning to taste (we like Johnnys Seasoning Salt)
Layer potatoes and ham in slow cooker.
Combine soup, water, cheese and seasoning in a bowl. Pour mixture over ham and potatoes. Cover; cook on HIGH 3 1/2 hours or until potatoes are fork-tender.
Turn slow cooker to LOW and continue cooking 1 hour.